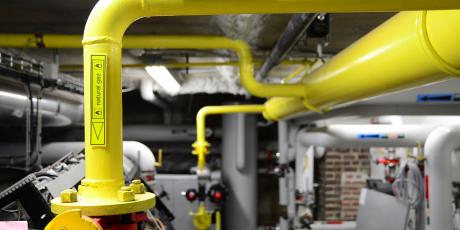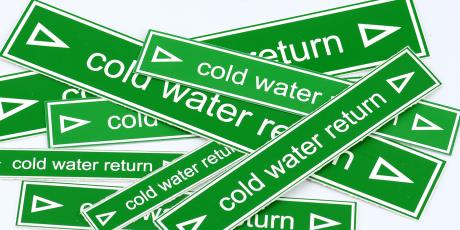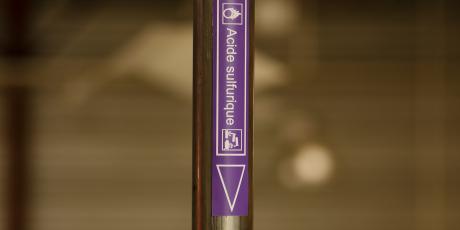 Gravofoil™ - Engraving material
Rotary materials: Plastics
The benchmark in fine material for outdoor industrial signage
Ideal for your permanent labels and for the marking of industrial pipes, Gravofoil guarantees you excellent resistance to acids and solvents.
We developed the colors for identifying pipes in an industrial environment.
No need for another fixing system, Gravofoil™ is already adhesive on delivery.
Want to save time and money? Discover our cut-to-size & material on demand service tailored to your specific needs!
Gravofoil™ : benefits
Very flexible
Interior and exterior
Excellent resistance to acids and solvents
Comes with adhesive backing
Colours for the identification of pipes in the industrial sector

Gravofoil™: capabilities
Surface engraving: ✔
Subsurface engraving: ✘
CO2 laser cutting: ✘
Interior: ✔
Exterior: ✔
Shear: ✔
Saw: ✘
Silk-screen: ✔
Hot-stamp: ✔
Heat bending: ✘
Scratch resistant: ✘
Flexible: ✔
Break resistant: ✔
UV resistant: ✔
Min. temperature: -40°C (-40°F)
Max. temperature: 80°C (176°F)
Gravofoil™: specifications
Finish :
Mat

Composition :
PVC

Engraving depth :
0.02 mm (.001")
Gravofoil™: Sheet sizes
Full sheet:
660 x 480 mm (25"x18")

Half sheet :
480 x 330 mm (18"x12.5")

Quarter sheet :
-