TYPE3-CAA : DESIGN, VECTORIZE, INTEGRATE TEXTS, LOGOS, SYMBOLS directly in the CATIA® PLM process
CAD/CAM SOFTWARE
TYPE3-CAA is the only add-on available in CATIA ® environment for text creation and mapping.
Create and alter text, as well as manage stroke fonts, numbers and symbols.
Simple and quick vectorization of black & white or color pictures, with dedicated parameters.
High quality, flexible projection and mapping of text, symbols, logos or graphics on 3D complex shapes. Trial version available for any V5 and 3DEXPERIENCE release Interface and document in English, French, German, Japanese, Italian and Chinese.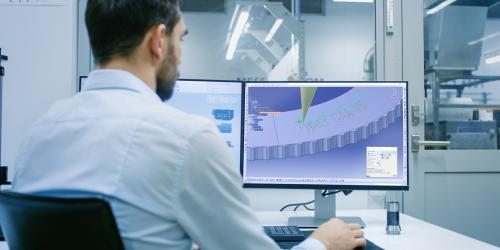 Text Creation
Professional tools for text creation, font management, symbols & serial numbers integration in CATIA® files. TYPE3-CAA brings a complete module entirely dedicated to text creation. TYPE3-CAA recognizes True Type Fonts & Stroke Lines for all your traceability and marking needs on your CATparts. All text features are parametric and re-editable through CATIA® construction tree.
MORE INFO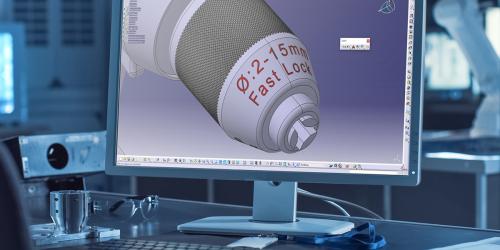 Vectorization
With TYPE3-CAA's vectorization tools, Designers can bring logos and special characters directly inside CATIA®. # BMP, JPEG, TIFF, GIF, PNG direct imports in CATIA V5 / 3DEXPERIENCE. # Simple and quick vectorization with dedicated parameters: allowance, noise filtering, smoothing, sensibility. # Vectorization from black & white pictures or colour pictures. All extracted curves are usable through CATIA® tools and construction tree.
MORE INFO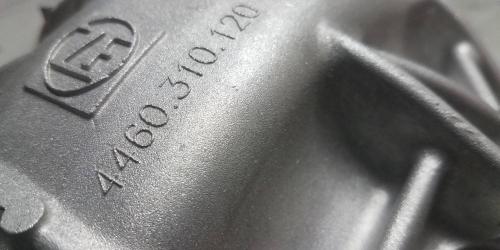 Projection & Mapping
With its 30 years of expertise in engraving, TYPE3 developed many applications able to project text but also logos on any type of surfaces. TYPE3-CAA reaches impressive results for the Mold & Die industries. Project / Map any text & logo on any surface.
MORE INFO