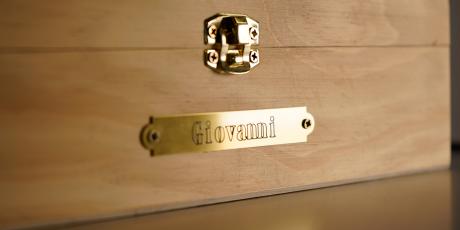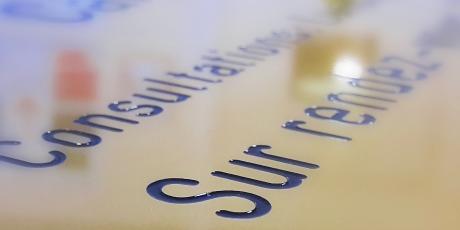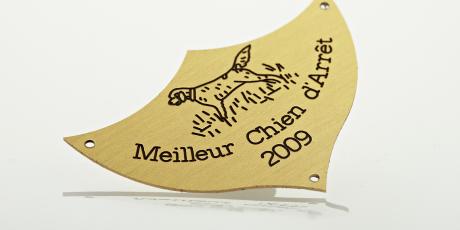 Gravometall™ - Engraving material
Rotary materials: Metallics
The varnished laser brass material
Ideal for your ornamental plaques, your high-end indoor signage and your trophy plaques, Gravometall™ guarantees you perfect quality CO2 laser engraving (only the colour black can be used with the CO2 laser).
Add a protective varnish before engraving for outdoor use. There is no need for maintenance when used indoors.
For contrasting lettering, use Gravoxide or paint.
Want to save time and money? Discover our cut-to-size service tailored to your specific needs!
Gravometall™ : benefits
Diamond, rotary and burnish engraving
Pre-polished and lacquered
 
Gravometall™: capabilities
Surface engraving: ✔
Subsurface engraving: ✘
CO2 laser cutting: ✘
Interior: ✔
Exterior: ✘
Shear: ✔
Saw: ✔
Silk-screen: ✔
Hot-stamp: ✘
Heat bending: ✘
Scratch resistant: ✘
Flexible: ✘
Break resistant: ✔
UV resistant: ✘
Min. temperature: -40°C (-40°F)
Max. temperature: 200°C (392°F)
Gravometall™: specifications
Finish :
Glossy - Satin

Composition :
Brass

Engraving depth :
0.1 mm (.004") - 0.3 mm (.012")
Gravometall™: Sheet sizes
Full sheet:
1220 x 305 mm (48"x12")

Half sheet :
610 x 305 mm (24"x12")

Quarter sheet :
305 x 305 mm (12"x12")